New land for sale D'Anguilar highway Woodfordr
NEW LAND FOR SALE
Surrounded by every imaginable shade of green, expansive undulated horizons & an unmistakable tranquillity,
Archer's Way offers the next level of rural living. Offering a variety of traditional blocks of land ranging from
525 – 646 square metres. Located within the pristine Moreton Bay Region and only
a few minutes drive from Woodford town centre, come enjoy life at a slower pace. You'll be glad you did!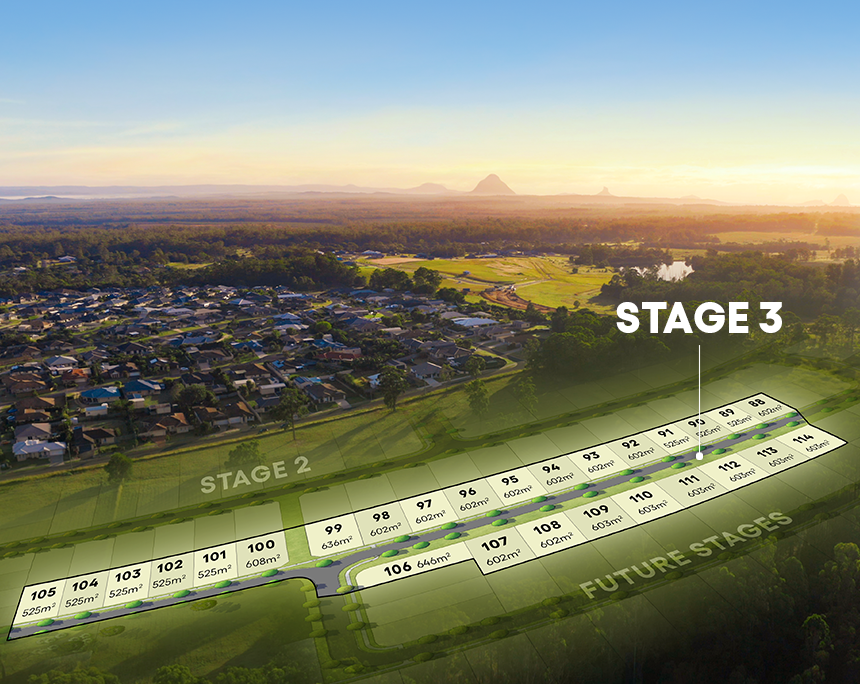 This stage plan is not a contract and is not binding on us. Images and measurements and other information are for general illustration purposes only and are not to scale. Actual lots, stages, facilities, amenities, infrastructure and their configuration are subject to statutory approval and may change. While we have taken all care in preparing it, you should not make decisions in reliance on the content of this brochure. Prospective buyers should make and rely on their own enquiries. You must read the contract carefully and take legal advice about it before making a buying decision. DFC (Project Management) Pty Ltd ABN 83 161 448 139 is project manager for Archer's Way estate.
COME EXPLORE NATURE LIKE NEVER BEFORE!
Fast facts:
Fully serviced blocks
NBN ready
Landscaped streets
Traditional blocks of land from
525sqm to 646sqm
Some elevated blocks with D'Aguilar Mountain views
4.3 kms to Woodford town centre & major shopping centre